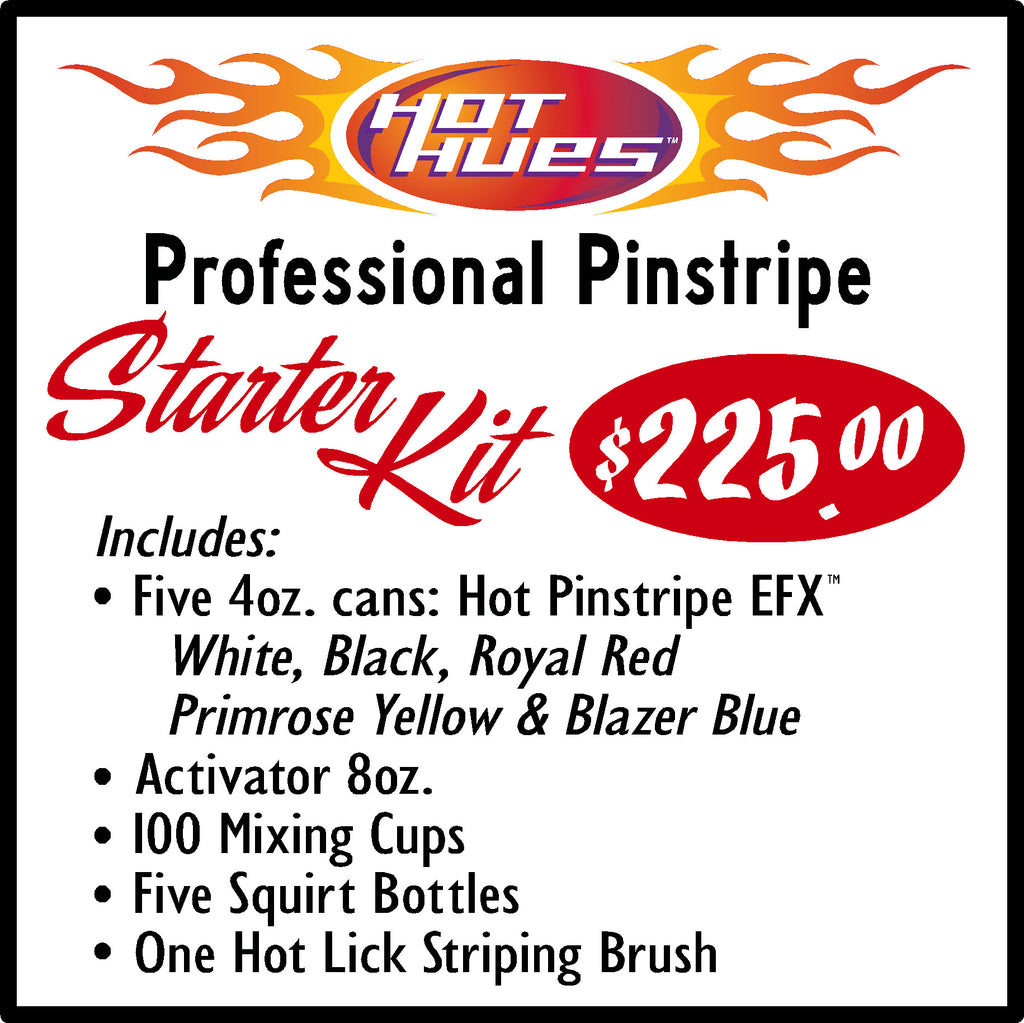 Hot Hues
Professional Pinstripe Starter Kit
Get everything you need to start your pinstripe business!
Kit includes:
5) 4 oz. Cans of Hot Hues Hot Pinstripe Efx Pinstripe Paint: White, Black, Royal Red, Blazer Blue and Primrose Yellow
1) 8 oz. Cromax ChromaPremier Activator #12305S
100) Paint Mixing Cups
5) Squirt Bottles
1) Hot Lick Striping Brush

SHIPPING: A $35 FedEx Hazardous Materials Fee will be needed on this product order, please choose at check-out. This fee will be your only shipping cost. * Orders over $250 qualify for free shipping! Paint shipped by FedEx Only / Signature Required. Jobbers are invited to call for additional product information.

FOR INDUSTRIAL USE ONLY by professional, trained painters. Not for sale to or use by the general public. Hot Hues Hot Pinstripe Efx, and Cromax ChromaPremier are Axalta Coating Systems products.