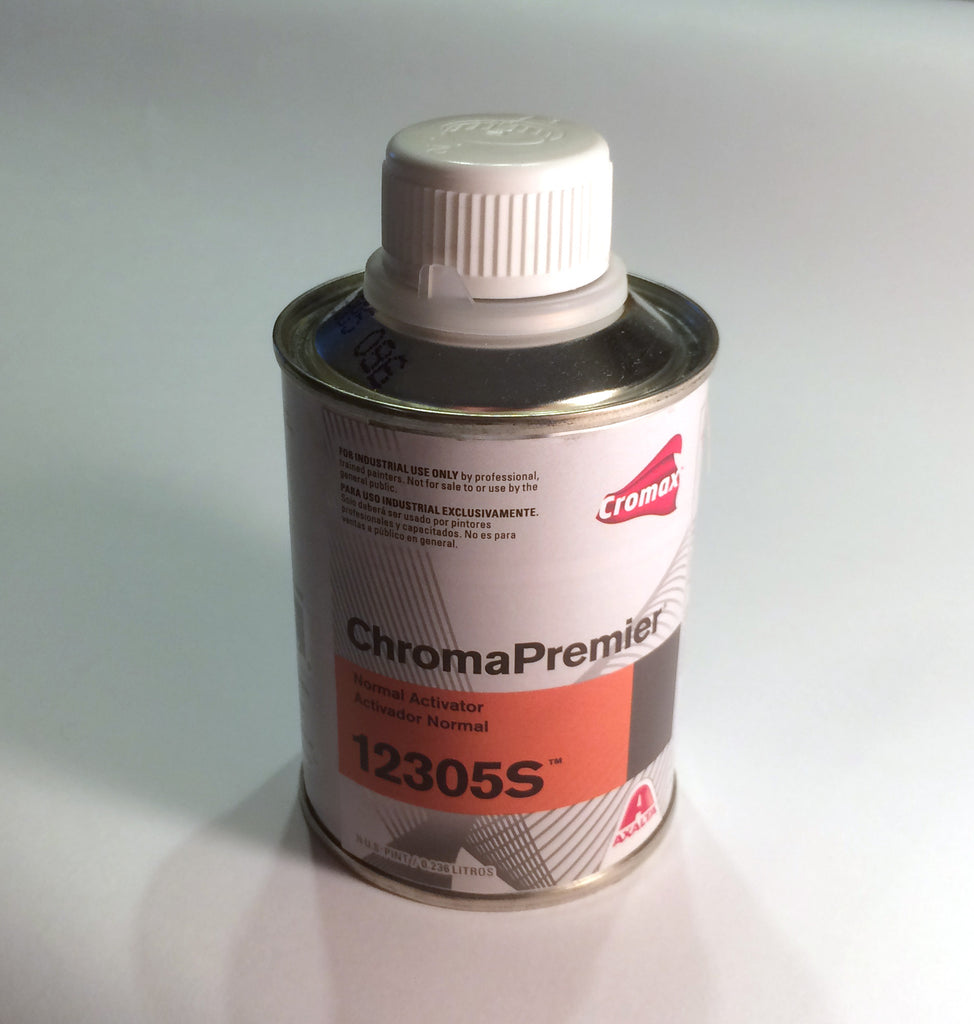 Cromax
Cromax ChromaPremier Activator - 12305S
8 oz. Can of Cromax ChromaPremier Normal Activator #12305S for Urethane paints.
The perfect Activator for our full line of Hot Hues Hot Pinstripe Efx paints.

TIP: Use one of our 2 oz. Amber glass dropper bottles to easily and conveniently measure Activator directly into paint cups where you can mix and load your brushes.
SHIPPING: A $35 FedEx Hazardous Materials Fee will be needed on this product order, please choose at check-out. This $35 fee will be your only shipping cost. * Orders over $250 qualify for free shipping! Paint and solvents shipped by FedEx Only / Signature Required. Jobbers are invited to call for additional product information.
For technical information please see: Axalta Coating Systems/ Cromax